Villa Goran, Island of Brac, Croatia, Private Pool, Private beach, Sauna, GYM, Wine cellar, 4 Bedrooms, 8 Persons

Villa Goran is an impressive, extravagant, luxurious waterfront villa with an amazing pool, located 5 m from the breath-taking crystal blue sea with a private boat mooring and deck and only 200 m from the gorgeous beach, on the island of Brac, in the Ruzmarin Bay, which is only 500 m from the small picturesque village Sumartin.

Sumartin is located in the south-eastern part of the island of Brac and is famous for its traditional food such as lamb, cheese, wine and honey. Additionally, it offers a wide selection of excellent restaurants, which are renowned for their high quality local and international cuisine. In the quaint village of Sumartin, you will find all the conditions for a peaceful and unforgettable vacation. The numerous stunning beaches and coves nearby, such as Puntinak and Ruzmarin will allow you to spend your perfect vacation in a heavenly, peaceful surrounding.

The villa is furnished and decorated with a superior and high standard, including quality design features.

Villa Goran is spread over three floors on more than 500 m2 and consists of 4 en suite bedrooms. Within this sensational villa, there are: a gym, sauna, media room, wine cellar and home office. The outside area of the villa benefits from an infinity swimming pool overlooking the dazzling, out of this world bay and the villa's own mooring and beach below.

Villa Goran has 4 bedrooms and 5 bathrooms and is suitable accommodation for 8 people.

When arriving by private boat, the majestic Villa Goran will catch your attention from the first moment on. The Villa Goran is a newly built villa on several levels. The brilliant design of this first-class villa combines modern lines with traditional materials to fit in perfectly with the spectacular surrounding environment.

The unique and breath-taking pool area awaits you when you walk upstairs from the private boat mooring and deck of the villa. The outdoor infinity pool with a gorgeous view of the entire bay will give you the feeling that heaven is a place on earth. The entire pool area is equipped with an outdoor shower, deck chairs, sun umbrellas and sitting furniture. Enjoying memorable moments and the natural beauty of this wonderful place will allow you to relax and escape from the pressures of everyday life.

Two elegant and tastefully furnished and decorated bedrooms and lovely en suite bathrooms with a shower on the same level have direct access through glass fronted doors to the impressive pool area, offering pure revitalization when waking up from the first morning rays. This will give you the most positive energy to start your new day at your amazing holiday destination.

In this part of this unique high-class luxury villa, special attention was paid to the fitness, recreation and relaxation area. It includes an astonishing gym with everything you can wish for to keep up with your fitness program. It also has a separate area with a sauna and a bathroom with a shower, to allow you to forget about the world around you and feel pure relaxation.

To reach the second floor of the villa, stairs lead from the unique pool area upstairs to another spectacular terrace equipped with outdoor furniture, with plenty of attention paid to the details around, providing you with the most amazing view of the whole property while gathering with your loved ones and spending some unforgettable moments outside. Upon entering from the terrace through glass fronted doors, a bright and airy living-dining area kept in white with a professional, fully modern and stylish kitchen will take your breath away. The elegant and dazzling living area is furnished to the highest standard with attention paid to every detail. The home cinema will provide entertainment for evenings spent in front of the big screen. There is a modern 8-person dining table and a remarkable wine cellar which will allow you to taste the fantastic local wines of this area while enjoying Dalmatian cuisine.

From the stunning living-dining area, stairs lead to the third floor to a spectacular open gallery, which divides the area into two parts. Each part has a modern and stylish bedroom and a charming en suite bathroom, as well as its own terrace with outdoor seating and a breath-taking view, which will leave you speechless.

Villa Goran is fully air-conditioned. The villa has a satellite LCD TV and DVD player, Internet access, Ipod docks, Ipod stero system, Xbox, hairdryer, safe, washing machine, tumble dryer, heating, fully equipped kitchen with stove, hood, oven, microwave, refrigerator and coffee maker, BBQ. The villa offers its own beach with a shower next to the seacoast and 2 parking spaces on the property.

Distance from the sea is 5m, and 500m from the center.

Come to the Villa Goran and enjoy the highest class of luxury and beauty!
My recommendation
Fantastic Villa on Brac Island. 4 Bedrooms. Directly at the sea.
Region
Croatia, Dalmatien, Split-Dalmatien, Sumartin, Kroatien
Location
Next cities: Sumartin, Kroatien (0.5 km), Gornji Humac, Kroatien (15 km), Brač (22 km), Zlatni Rat, Kroatien (30 km), Bobovišće (45 km)
Airport: Flughafen Brač, 21400, Supetar, Kroatien (20 km)
Supermarket: 0.5 km
Restaurant: 0.1 km
Special notes
Located on an island, Long term rentals possible

Bedrooms / Rooms
4 Bedrooms:
4 Double bedroom with double bed, 1 Bathroom with shower, tub and toilette, 4 Bathroom with shower and toilette, 2 Terraces, 1 Separate kitchen, 1 Living room, 1 Dining room
Furniture
Sat tv, Baby bed, Oven, Dvd player, Microwave, Hearth, Internet access for laptops, Internet-Connection, American coffee machine, Air-Conditioning
Facilities outside
Extra shower outside, Deckchairs with cushions, Terraces, Open parking place, Deckchairs, Outside area, Seating with cushions, Private pool, Deckchairs, Deckchairs with cushions, Umbrella
Map
Please note, that the map doesn't show the villa itself but the nearest city.
Important information & Additional costs
Price includes:
Change of towels 2 times a week
Change of bed linen 2 times a week
Final cleaning
Internet access
Tourist tax
Baby cot is available upon request
Parking place
On request and extra charge:
Rent a yacht and sailboats depending on availability
Rent a car, scooter and bike depending on availability
Taxi transfers (land and sea)
Villa Goran
Croatia, Dalmatien, Split-Dalmatien, Sumartin, Kroatien
4 Bedrooms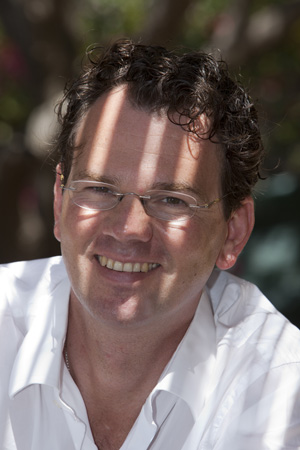 I look forward to your inquiry and will be happy to be there for you before and during your holidays! I have visited all holiday homes in person to support you in the best way.
So do not hesitate to contact me. Best, Frank Fingerhut Phone +41 798154906
Unsealed inquiry for Villa Goran