Villa Nikos, Greece, Karvouno Beach, 2 bedrooms, private pool, seaview
The Beach front Villa Nikos is a spacious building with 2 bedrooms that can accommodate for up to 5 persons.

Description:
This Luxurious Beach Villa is fully air-conditioned. The kitchen is equipped with all the modern utilities. Both 2 bedrooms have double beds. In each bedroom there is unique decoration, Satellite TV and balcony.
The villa has Bathroom and Shower Room with all the necessary amenities.

There are 2 living rooms - one of which with home cinema and DVD-player.

There is a private parking, outdoor swimming pool, barbeque and a outdoor Jacuzzi at the Villa territory and the beach is very close to the villa.

Villa Nikos is an ideal solution for holidays in Greece for a family or two couples.






Region
Greece, Epirus, Thesprotia, Sivota
Location
Next cities: Sivota (0.2 km), Igoumenitsa (25 km), Parga (40 km), Aktio (90 km)
Airport: Aktio (90 km)
Beach: 0.02 km
Supermarket: 0.5 km
Restaurant: 0.5 km

Bedrooms / Rooms
2 Bedrooms:
2 Double bedroom with double bed, 1 Schlafcouch 1 pers, 2 Bathroom with shower and toilette, 1 Separate kitchen, 2 Living room, 1 Library
Furniture
Dishwasher, Dvd player, Washing machine, Phone, Hairdryer, Internet-Connection, Air-Conditioning, Possibility to send fax, Sat tv, Heating, Stereo set
Facilities outside
Garden, Deckchairs, Private pool, Seating, Extra shower outside, Terraces, Open parking place
Map
Please note, that the map doesn't show the villa itself but the nearest city.
Important information & Additional costs
Preise are as following and per day:

25.04.-23.05.2019: 480 Euro/day
24.05.-13.06.2019: 600 Euro/day
14.06.-11.07.2019: 720 Euro/day
12.07.-07.09.2019: 840 Euro/day
08.09.-22.09.2019: 600 Euro/day
23.09.-26.10.2019: 480 Euro/day
27.10.-14.04.2020: 300 Euro/day

Services upon request:
Breakfast can be prepared and served at pool at the villas.
Lunch or Dinner can be prepared and served at the private dining area at the waterfront
The Beach Bar serves throughout the day, snacks, coffees, ice-cream, cocktails and drinks and is open from 09.00 a.m. until 22.00
Private Transfers to and from Airport
Taxi service
Car hire arrangement on site or collection to/from Airport
Hairdressing and beauty treatments at villa
Boat hire
Private Excursions can be arranged to Neighbouring Corfu & Paxos
Roundtrip and Swimming
Scuba Diving
Massage
Breakfast/room service can be arranged from our Beach Bar to the Villas
Grocery Delivery
Villa Nikos
Greece, Epirus, Thesprotia, Sivota
2 Bedrooms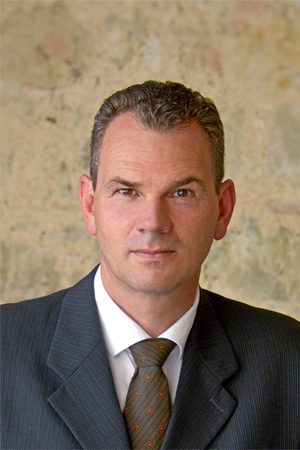 I look forward to your inquiry and will be happy to be there for you before and during your holidays! I have visited all holiday homes in person to support you in the best way.
So do not hesitate to contact me. Best, Frank Fingerhut Phone +41 798154906
Unsealed inquiry for Villa Nikos